This beautiful easy walk takes you through Jura mountain pastures and forests with a stop at a classic "alpage" – a mountain farm where cheese is produced the old fashioned way.
The walk takes around 2.5 hours at an easy pace.  The lower portion (straightline on the map) is along a flat paved road and is suitable for baby strollers and wheelchairs. The upper loop, if you choose to make it, includes hills and rocky terrain.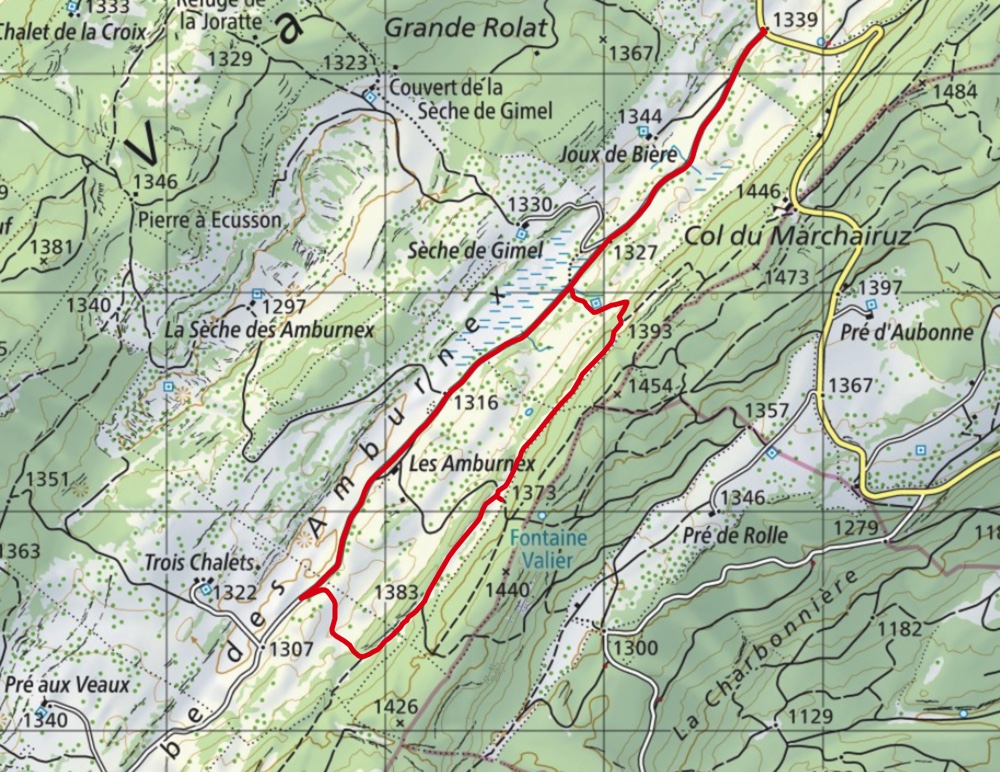 In early June when we made this walk, the air was fresh and the alpine flowers like the Early Purple Orchid were in full bloom. 
Stopping at the Alpage des Amburnex to purchase cheese or enjoy a cheese platter sitting outside with a view over the valley is a must.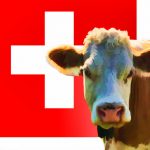 It takes around 400 litres of fresh, unpasteurised milk to produce one 35 kg wheel of gruyere cheese.